We appreciate you choosing our practice, and we are committed to making sure that your time spent with us is as comfortable and fulfilling as possible. In order to continue providing the kind of care that keeps our patients smiling, we encourage your comments and suggestions about the treatments and personal care you've received while visiting our practice.
Video Testimonials
---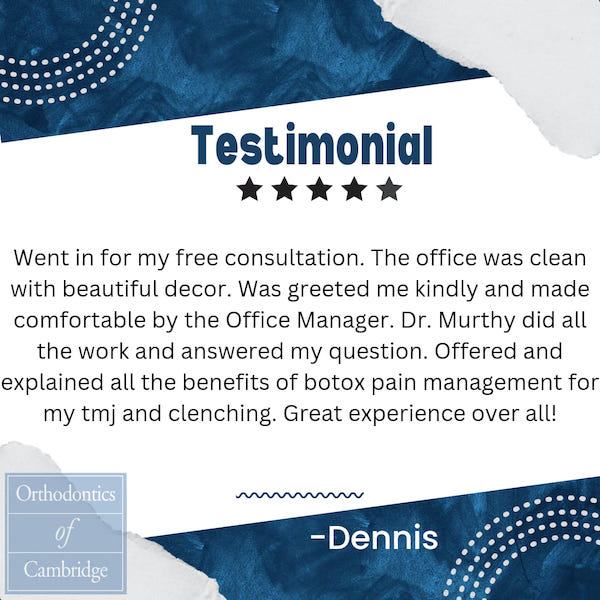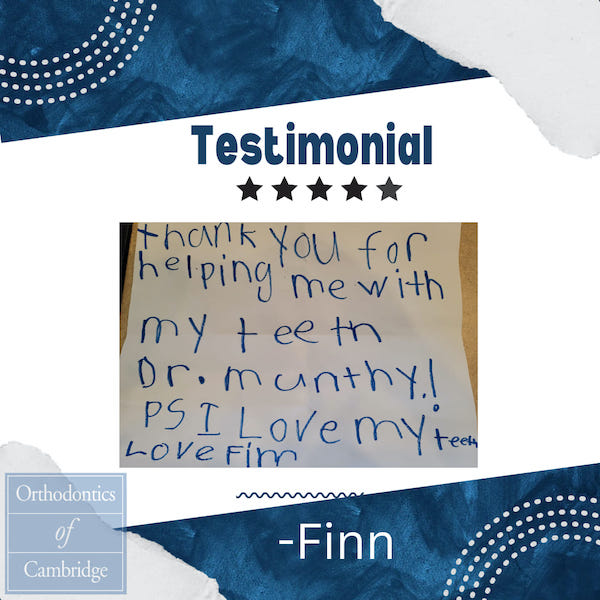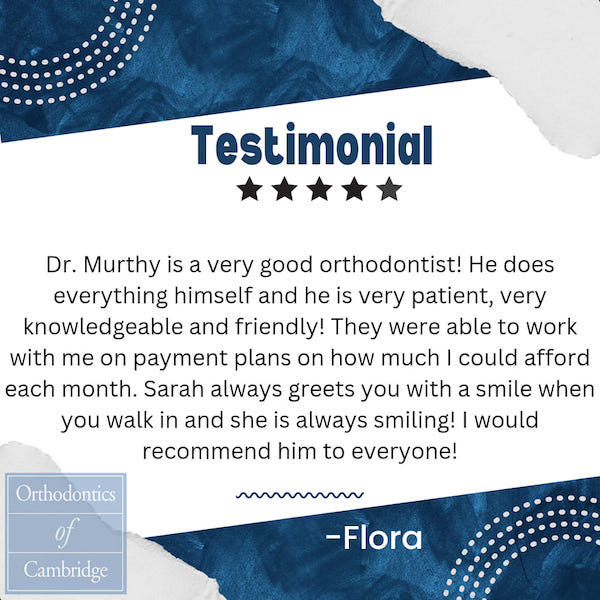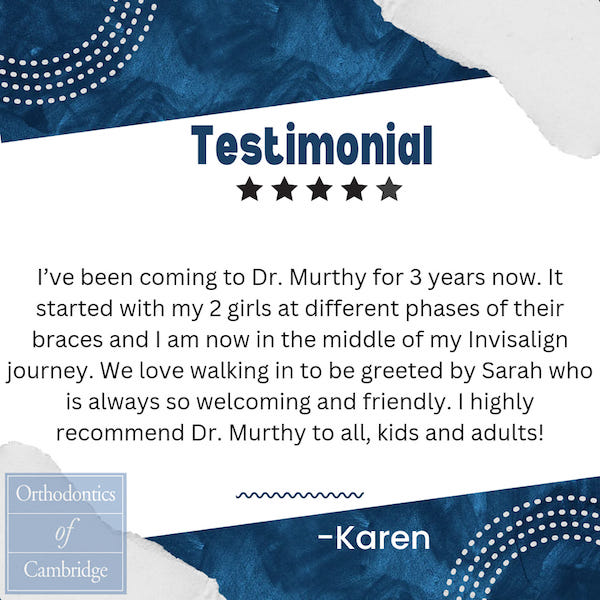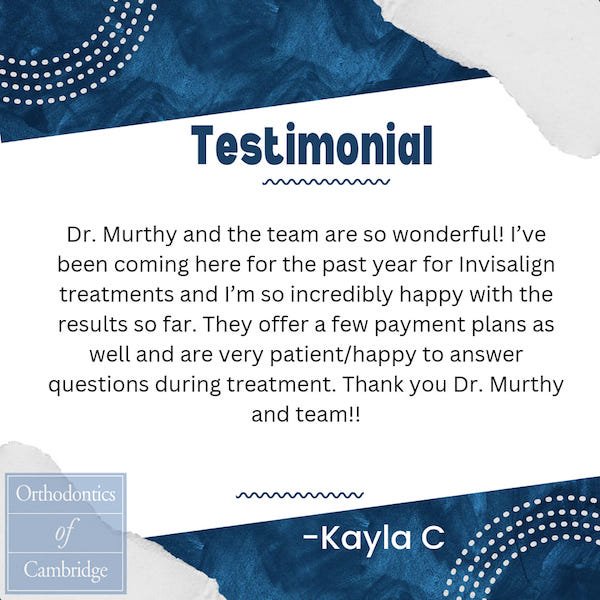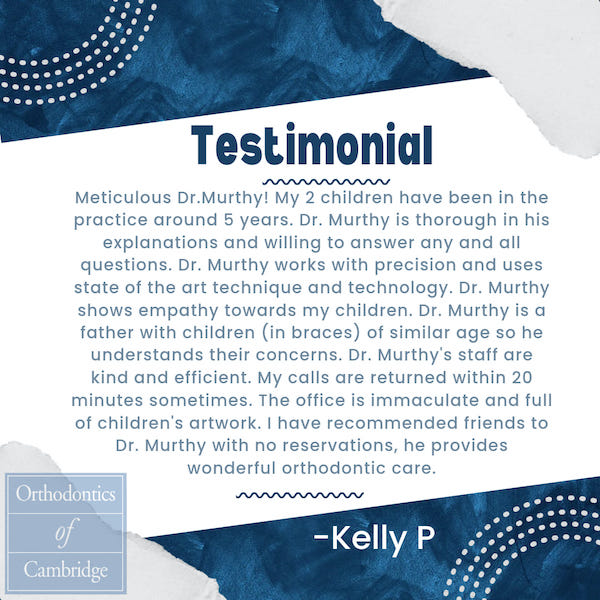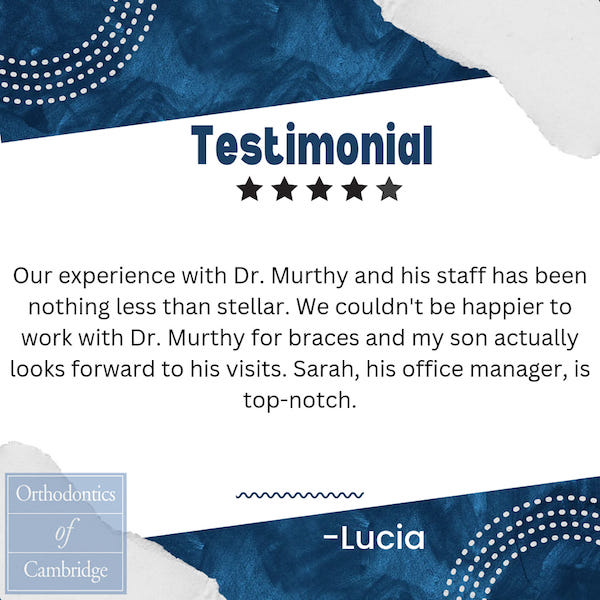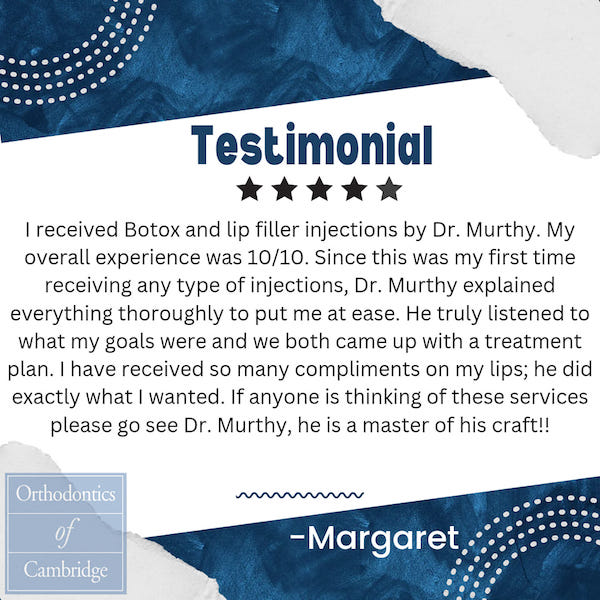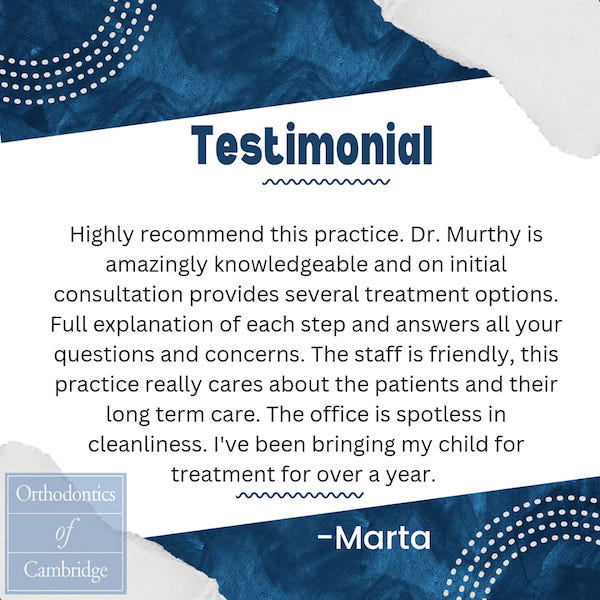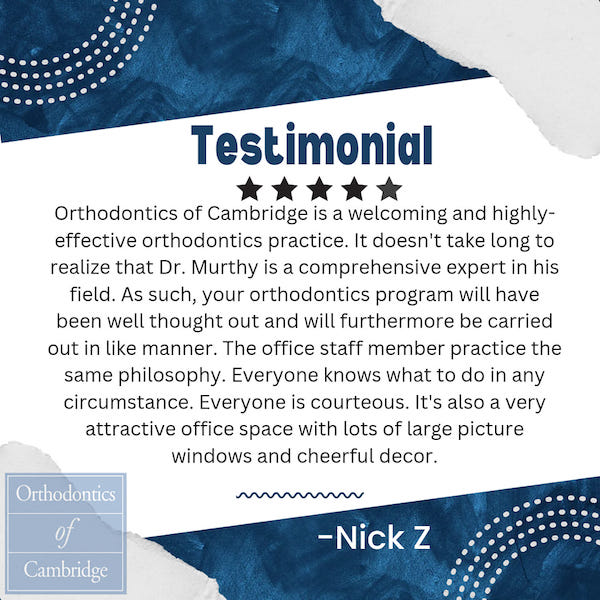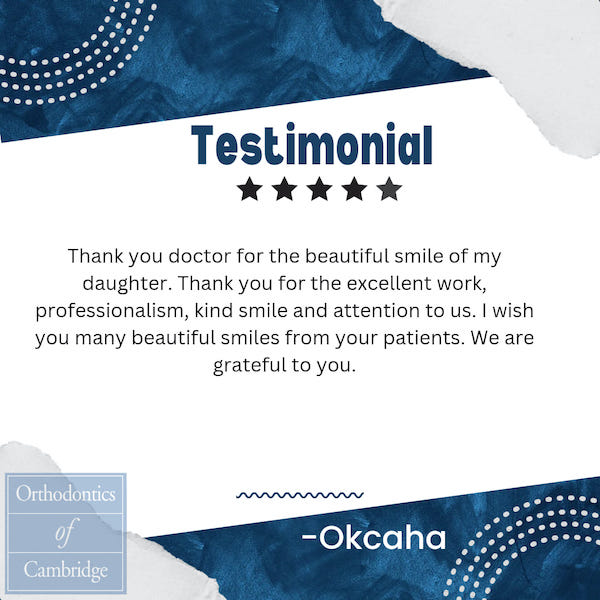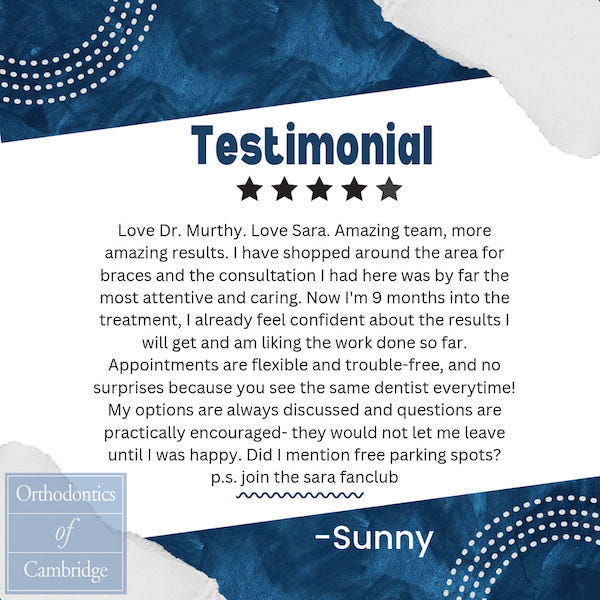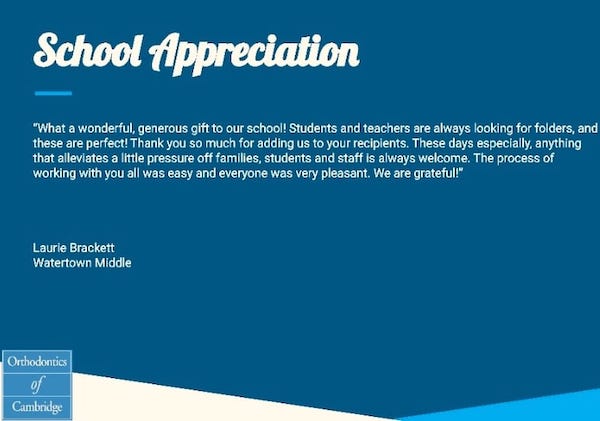 ---
Written Testimonials
I am pleased to be able to write the first review of Dr. Murthy, my orthodontist at Orthodontics of Cambridge. The business was sold to him halfway through the process of straightening my teeth, and I was wary, unsure whether he would be as good as the previous owner. I was actually very happy to find that I liked him much better. He is very friendly and personable, but more important than that, he has always been extremely careful and detailed in his work on my teeth. I appreciate that he always explains carefully what he is just about to do, why he is doing it, and what to expect next. Also, he wanted to be sure that the work was complete and I was completely satisfied before he removed the braces. I can not recommend Dr. Murthy more highly. He did an excellent job with my teeth. Previously I had put up with rather slap-dash service a surprising lack of communication about what the next step was, and no attention to how I was feeling leaning back in the chair with my mouth open. Murthy and his staff are as welcoming as can be, you don't have to wait unnecessarily in the waiting room, they treat me with respect in the chair, and the work they do is high quality. I am a middle aged woman going through the process of having braces. It wasn't an easy decision to make, and the beginning was less than ideal. But all's well that ends well, and though I never expected to end with a different orthodontist, I am so happy that I did. Two years after it started the braces are off, and I now have a perfect bite, which makes eating easier, my smile is more confident, and I actually look forward to going back for retainer checks with an orthodontist who I really like.

~Charlo, WaterTown, MA
---
Hi, I just finished up a 1.5 year commitment with Dr. Murthy. He was recommended to me by my dentist and I was extremely pleased! I was under some tight deadlines (moving away) for how quickly I needed to be done and Dr Murthy helped me in every way that he could. He also assured me that he would transfer my account to another orthodontist if we weren't finished and that he would help me find a quality doctor. First the entire office staff is extremely nice. The staff is very comforting when doing their work and careful as well. Dr. Murthy and his staff always take time to explain what they will be doing during the appointment. They are very flexible in the hours they give and try to accommodate you as much as possible. Even on the few times I was late, they still accepted me (and with a smile!) Overall, the entire practice is amazingly comforting and accommodating. They try to keep you informed on what is happening and answer any questions you have.
~Kamil, Cambridge, MA
---
Click to enlarge!