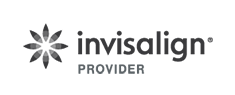 Dr. Murthy's Invisalign Treatment is built on the latest technology.
Invisalign clear aligners are a series of invisible, removable and comfortable.
Straight Teeth are more than a Beautiful Smile. Straight Teeth keep your oral health at it's best!
Invisalign and the Invisalign logo, among others, are trademarks of Align Technology, Inc., and are registered in the U.S. and other countries.